Ever wonder where those awesome return address labels ever came from? Well join us for a journey back in time. Where we will provide you with a brief history of the return address labels origins and timeline. As well as the evolution from being hand written to today where you can make them your self or order them online in just about any shape, size, color and design imaginable.
Did you know that colorful paper labels have been in use in American since the early 1880s? A unique profession, later known as lithography, was the first commercial art introduced to the American public. Behind this art was a simple goal that still stands…to catch the customer's eye! Private companies were established as early as 1874 when the history of the pressure sensitive industry began. As progress continued gum was used to stick the labels to various items, such as Coca-Cola and beer, to draw attention in very competitive industries.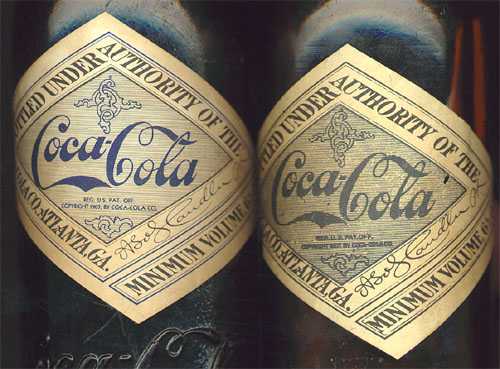 The labels came with a paper surface with a coat of adhesive and a liner, which adhered to the adhesive. This special labeling technique, called pressure sensitive, was first manufactured in the 1930s by an entrepreneur named R. Stanton Avery, and has become an integral part of today's lifestyle and used for both business and personal reasons. Today this label is referred to as the self-adhesive label. There was no turning back and we have come to rely heavily upon the use of the self adhesive label, particularly when used for return address labels!
In the early 1950s, as label printing flourished everywhere and in every industry, the postal service was simultaneously experiencing challenges with the lack of return addresses on items sent in the mail. They began to plead repeatedly to the public to include return addresses on all items. They often referenced the dead letter office, where letters go without a return address (15,000 letters daily on average), as a monument to the carelessness and idiocy of the American people!
This letter may very well end up in the DEAD LETTER OFFICE!
When the return address continued to be missing the postmaster informed the public that only the mail, which included the return address, would be prioritized for delivery, thus being the first to be sorted and sent. Although this provided some inspiration to the public it was not until the actual return address label was first manufactured that the majority of the mail started to include a return address!
Enter the return address label. In the mid 1960s companies began to saturate the market with offers for printed return address labels with amazing bargains offering amazing deals such as 1000 hand printed return address labels for only $1.00 to help keep mail moving smoothly. Other ads boasted the use of the new ZIP code numbers on your return address labels, beautifully printed in black on crisp white gummed paper with rich gold trim with up to 4 lines included. A set of 2, 500 label rolls, in a plastic gift box with super fast service, was only $2.00. WOW, what a bargain!
Soon there after, more practical innovations continued to be invented that made the return address labels even more popular. One of the most notable was when handy dispensers were provided with the return address labels, like these.
The return address label industry boomed!! As technology rapidly progressed, including the introduction of the laser printer, inkjet printer and the computer, the market exploded and suddenly return address labels were found in just about every business and household!! Then with the introduction of label making software, this further enhanced the art of self-made labels even further.
So there you have it! A brief history of our beloved return address label. That oh so simple item, that most of us just take for granted, that has become almost indispensable. An item that not only saves valuable time and ensures your items will never get lost in the dead letter office, but can also make a statement about who you are!
Related & Recommended Posts:
Tags: address labels custom, return address, return address labels